Home / Golf's Grand Design - The History of American Golf Course Architecture
Golf's Grand Design - The History of American Golf Course Architecture

This item is only available for Canadian orders.
Golf's Grand Design, The History of American Golf Course Architecture - From the natural Sand Hills of Nebraska and the man-made landscapes of Las Vegas, to the links land of Long Island and the windswept Oregon dunes, the settings for golf are as interesting as the people who mold the courses. Golf is the only sport played on a field with no defined dimensions. Its fields of play vary with each course and are as diverse as the American landscape. Golf's Grand Design explores the over one hundred-year history of golf course architecture in America, and the landscapes that make it so unique. Through stunning visuals and rich historical accounts, Golf's Grand Design traces the history and development of golf course architecture in America. Mark Twain once called golf A good walk spoiled. However, for millions of Americans, golf is a hobby and a passion. Played in nature, golf is a sport made richer by the camaraderie of playing with friends. Told through interviews with leading golf course architects and historians, Golf's Grand Design is an exploration of the game of golf and why it is loved by so many people.
Available August 2012.
---
Related Titles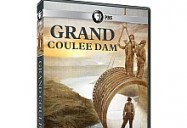 American Experience: Grand Coulee Dam
PBS Video
041572
Featuring the men and women who lived and worked at Grand Coulee and the Native people whose lives...