Home / Cliffhanger: Frontline
Cliffhanger: Frontline

This item is only available for Canadian orders.
FRONTLINE investigates the inside history of how Washington has failed to solve the country's problems of debt and deficit. Drawing on interviews with key players in Congress and the White House, FRONTLINE goes behind the scenes to show how a clash of politics and personalities has taken the nation's economy to the edge of the 'fiscal cliff', and now to a second round of standoffs over the debt ceiling and sequestration.
---
Related Titles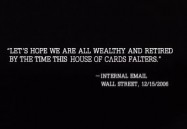 House of Cards: America's Mortgage Meltdown
Films Media Group
393923
What better way to understand a financial disaster than to meet the kind of people who created it...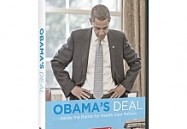 FRONTLINE: Obama's Deal
PBS Video
041236
Health care reform was the first big policy deal taken on by the Obama administration. Many say the...