Home / NOVA: Building Pharaoh's Chariot
NOVA: Building Pharaoh's Chariot

This item is only available for Canadian orders.
In Building Pharaoh's Chariot, a team of archaeologists, engineers, woodworkers, and horse trainers join forces to build and test two highly accurate replicas of Egyptian royal chariots. They discover advanced features, including spoked wheels, springs, shock absorbers, anti-roll bars, and even a convex shaped rear mirror, leading one of them to compare the level of design to the engineering standards of 1930s - era Buicks!
---
Related Titles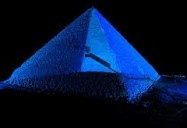 Time Scanners: Egyptian Pyramids
PBS Video
041712
Follow world famous structural engineer Steve Burrows, as he and the Time Scanners team travel to...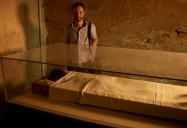 Secrets of the Dead: Ultimate Tut
PBS Video
041787
Ninety years ago in Egypt's Valley of the Kings, Howard Carter made the most sensational discovery...