Home / Your Inner Fish
Your Inner Fish

This item is only available for Canadian orders.
Catalogue Number:
041699
Producer:
PBS Video
Subject:
History
,
Science
Language:
English
Grade Level:
9 - 12, Post Secondary, Adult
Country Of Origin:
U.S.
Copyright Year
: 2014
Running Time:
180
Have you ever wondered why the human body looks the way it does? Why we walk on two legs instead of four? Why we can see in color but have a lousy sense of smell?

Your Inner Fish delves deep into the past to answer questions like these. The three-part series reveals a startling truth: Hidden within the human body is a story of life on Earth.

Based on a best-selling book by evolutionary biologist Neil Shubin, this scientific adventure story takes viewers from Ethiopia to the Arctic Circle on a hunt for the many ways that our animal ancestors shaped our anatomical destiny. Shubin has spent much of his life studying our ancient ancestors - searching for the deep pedigree of Homo sapiens. Using both the fossil record and DNA evidence, he traces various parts of our body's structure to creatures that lived long, long ago.

The series is both an epic saga and a modern-day detective story - by turns surprising, funny, and deeply profound. Come face-to-face with your "inner fish" in this completely new take on the human body: You'll never look at yourself in quite the same way again!

Special Bonus Features include:
- Bonus video
- PDF Educator's Guide
3 programs, 180 Minutes.
---
Related Titles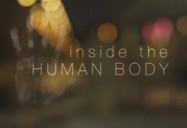 Inside the Human Body Series
BBC
BBC043
Using breathtaking animations based on real images and the latest scientific research, this...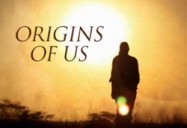 Origins of Us Series
BBC
BBC051
Within the human body lies evidence of how we evolved away from the early apes to become the most...