Home / Escape from a Nazi Death Camp
Escape from a Nazi Death Camp
Catalogue Number:
041716
Producer:
PBS Video
Subject:
History
,
World History
Language:
English
Grade Level:
9 - 12, Post Secondary
Country Of Origin:
U.S.
Copyright Year
: 2014
Running Time:
60
Closed Captions:
Yes
The Nazi death camp at Sobibor was created solely for the mass extermination of Jews. But on October 14, 1943 the inmates fought back, in the biggest and most successful prison outbreak of the Second World War. Of the 600 inmates present on the day of the escape, 300 escaped. Around 50 survived the war and of that 50, only a handful are still alive. This is their last chance to reveal the true story of their escape.
---
Related Titles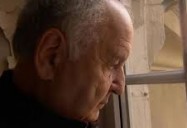 Frontline: Never Forget to Lie
PBS Video
041678
In his latest film, Marian Marzynski tells the extraordinary story of how he as a Jewish boy...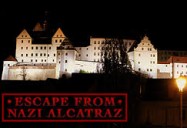 NOVA: Escape from Nazi Alcatraz
PBS Video
041715
Colditz Castle, a notorious prisoner of war camp in Nazi Germany, was supposed to be escape-proof...