Home / America By The Numbers with Maria Hinojosa
America By The Numbers with Maria Hinojosa

This item is only available for Canadian orders.
America By The Numbers with Maria Hinojosa reveals how dramatic demographic changes are playing out in the United States today. This is the first national series to explore the impact of the new American mainstream - the growing numbers of Asians, Latinos, African Americans, persons of mixed race, immigrants, women, youth, and LGBTs whose influence over culture, commerce, and the outcome of elections is affecting every aspect of contemporary life.
Each half-hour program focuses on under-reported stories from every corner of the United States, amplified by the numbers - original statistical analysis and infographics illustrating the latest trends in population, health, education, and quality of life in America. From Native Americans confronting an oil boom in North Dakota to underserved veterans in Guam; from Asian students struggling to complete high school in California to multicultural Mad Men in Texas; America By The Numbers showcases compelling stories, surprising data, distinctive visuals, and the immersive first-person reporting style of award-winning journalist Maria Hinojosa.
240 minutes on 2 Discs.

---
Related Titles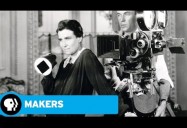 Makers: Women Who Make America: Volume 2
PBS Video
041757
In the last half - century, women have fought their way into nearly every sphere of American life,...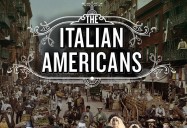 The Italian Americans
PBS Video
041784
The Italian Americans reveals the unique and distinctive qualities of one immigrant group's...