Home / The First Silent Night
The First Silent Night

This item is only available for Canadian orders.
Join renowned actor Simon Callow as he uncovers the moving origins of the song Silent Night that has been two hundred years in the making. A story that begins in humble circumstances, ends with the world's most popular carol. Simon journeys to the Austrian village of Oberndorf as well as the city of Salzburg, where the story of the world's favourite carol had its origins. The First Silent Night introduces us to two impoverished children - Joseph Mohr and Franz Gruber - who grew up in Austria's cobbled streets and wooded villages. The hard years that shaped them would also destine them to meet one day in a poor country church to unite Gruber's music and Mohr's text into this classic carol about the birth of a third poor boy on a quiet night in ancient Palestine. Silent Night would speak a message of hope to their country, recovering from the harsh Napoleonic wars that had devastated their cities and villages. The guns would fall silent at last, replaced by the gentle strains of music.

Over 45 Minutes of Bonus Video including...
Classical Destinations: Salzburg
Silent Night music videos
Welcome To Salzburg
Stage of the World
Christmas Markets
---
Related Titles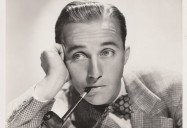 American Masters: Bing Crosby Rediscovered
PBS Video
041752
Bing Crosby was, without a doubt, the most popular and influential multi-media star of the first...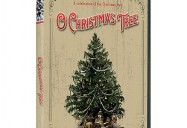 O Christmas Tree
PBS Video
040829
This charming one - hour holiday special, hosted by Richard Karn (Home Improvement's "Al") traces...