Home / Aurora: Fire in the Sky
Aurora: Fire in the Sky

This item is only available for Canadian orders.
Catalogue Number:
041863
Producer:
PBS Video
Subject:
First Nations Studies
,
Science
Language:
English
Grade Level:
9 - 12, Post Secondary
Country Of Origin:
U.S.
Copyright Year
: 2017
Running Time:
60
Closed Captions:
Yes
In Earth's polar regions, the aurora - a ghostly flicker and colorful glow - mysteriously brightens the night sky. One of the most incredible natural phenomena in the world, the array of colors of the aurora is a source of endless theory and wonder. What creates such beauty and spectacle?
"Aurora - Fire in the Sky" links popular myths to the aurora's physical effects on the natural world. For some tribes, it is the spirit of ancestors playing ball in the sky; for others, it's a harbinger of war, plague and famine.
The film visits Finland's Saami, Alaska's Inuit, Canada's Aboriginal people and New Zealand's Maori, each with legends of their own. The film travels the globe, incorporating scientific research and myth, to share with viewers the awe-inspiring mystery of the aurora.
---
Related Titles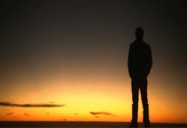 Empire of the Sun
BBC
BBC012
From the fleeting moments of a solar eclipse to the battle between the solar wind and Earth's...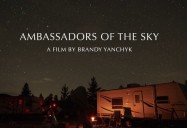 Ambassadors of the Sky
Brandy Y Productions
BYP000
Ambassador of the Sky is a documentary about the vital importance of dark sky preservation and the...