Home / The Vietnam War: A Film by Ken Burns and Lynn Novick (Institutional Version)
The Vietnam War: A Film by Ken Burns and Lynn Novick (Institutional Version)

This item is only available for Canadian orders.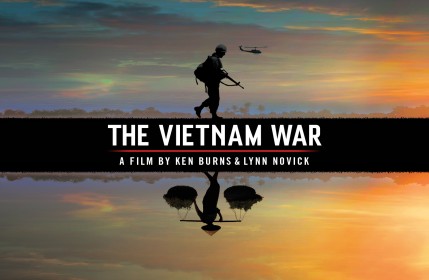 Ken Burns and Lynn Novick's ten-part, 18-hour documentary series, THE VIETNAM WAR, tells the epic story of one of the most consequential, divisive, and controversial events in American history as it has never before been told on film. Visceral and immersive, the series explores the human dimensions of the war through revelatory testimony of nearly 80 witnesses from all sides - Americans who fought in the war and others who opposed it, as well as combatants and civilians from North and South Vietnam.

Ten years in the making, the series includes rarely seen, digitally re-mastered archival footage from sources around the globe, photographs taken by some of the most celebrated photojournalists of the 20th Century, historic television broadcasts, evocative home movies, and secret audio recordings from inside the Kennedy, Johnson and Nixon administrations. THE VIETNAM WAR features more than 100 iconic musical recordings from greatest artists of the era, and haunting original music from Trent Reznor and Atticus Ross as well as the Silk Road Ensemble featuring Yo-Yo Ma.

Episodes:
Episode One: "Déjà vu" 1858-1961
Episode Two: "Riding the Tiger" 1961-1963
Episode Three: "The River Styx" January 1964 - December 1965
Episode Four: "Resolve" January 1966 - June 1967
Episode Five: "This Is What We Do" July 1967 - December 1967
Episode Six: "Things Fall Apart" January 1968 - July 1968
Episode Seven: "The Veneer of Civilization" June 1968 - May 1969
Episode Eight: The History of the World" April 1969 - May 1970
Episode Nine: "A Disrespectful Loyalty" May 1970 - March 1973
Episode Ten: "The Weight of Memory" March 1973 - Onward
1003 minutes on 10 Discs. Contains English subtitles and Spanish Audio and Subtitles.

No content found.

No content found.
---
Related Titles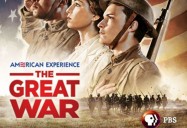 American Experience: The Great War
The Great War tells the rich and complex story of World War I through the voices of nurses,...
PBS Video
041867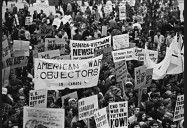 Vietnam: Canada's Shadow War
Few people know it, but when it comes to the Vietnam War, Canada was a nation of enablers. While...
Merit Entertainment Inc.
MEI005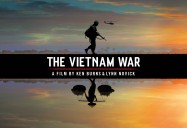 Ken Burns: The Vietnam War (School Edition)
This special version just for educators features the complete 10-part, 18-hour series, edited for...
PBS Video
041893