Home / NOVA: Eclipse Over America
NOVA: Eclipse Over America

This item is only available for Canadian orders.
Catalogue Number:
041891
Producer:
PBS Video
Subject:
Documentary
,
Science
Language:
English
Grade Level:
Post Secondary, Adult
Country Of Origin:
U.S.
Copyright Year
: 2017
Running Time:
60
Closed Captions:
Yes
On August 21, 2017, millions of Americans witnessed the first total solar eclipse to cross the continental United States in 99 years. As in all total solar eclipses, the moon blocked the sun and revealed its ethereal outer atmosphere - its corona - in a wondrous celestial spectacle. While hordes of citizens flocked to the eclipse's path of totality, scientists, too, staked out spots for a very different reason: to investigate the secrets of the sun's elusive atmosphere. During the eclipse's precious seconds of darkness, they gathered new clues on how our sun works, how it can produce deadly solar storms, and why its atmosphere is so hot. NOVA investigates the storied history of solar eclipse science, and joins both seasoned and citizen-scientists alike as they don their eclipse glasses, tune their telescopes, and behold the Eclipse Over America.
---
Related Titles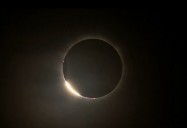 Eclipses: Cosmic Vistas (Season 5)
Blue Ant Media
BAM146
What do we learn when the Earth's shadow eclipses the moon or the moon passes in front of the...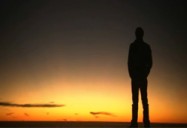 Empire of the Sun
BBC
BBC012
From the fleeting moments of a solar eclipse to the battle between the solar wind and Earth's...