Home / A Child's Mind: How Kids Learn Right & Wrong
A Child's Mind: How Kids Learn Right & Wrong

This item is only available for Canadian orders.
How do people develop morals? What helps children distinguish right from wrong? Explore the topic of moral development and how it impacts children's behavior. Examine the approaches of development theorists and learn about Theory of Mind. Hear children's reactions to situations that challenge their morals. Expert interviews help explain how and why children develop as they do as well as stress why fostering moral development is crucial.
MORE RESOURCES



---
Related Titles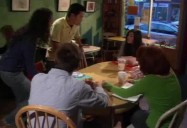 Encouraging Moral Development In Children
Learning ZoneXpress
430030
Enter into a dynamic discussion on moral development as hosted by a group of teens who give their...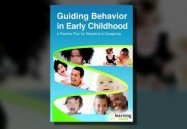 Guiding Behavior In Early Childhood: A Positive Plan for...
Learning Seed
200285
Despite their best moments, toddlers and preschoolers often behave in ways that frustrate their...