Home / The Spanking Debate: Hands On or Hands Off?
The Spanking Debate: Hands On or Hands Off?

This item is only available for Canadian orders.
Does spanking work? What does it teach?
One parent contends "If it's good enough for my dad, it's good enough for me." Another ardently opposes spanking, believing "If we don't spank dogs to train them, why do we spank our children?"
A child development specialist explores the psychology of spanking and suggests other discipline strategies such as redirection, natural and logical outcomes, demonstrations, and time out.
Learn:
Some surprising reasons why parents spank
What children learn from spanking
How even the "time out" method can backfire
How spanking is like an addictive drug
The relation of spanking to anger
MORE RESOURCES



---
Related Titles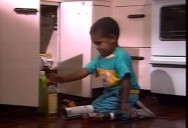 Shaking, Hitting & Spanking
Learning Seed
200069
An infant won't stop crying, a toddler plays with chemicals under the sink, a seven-year-old...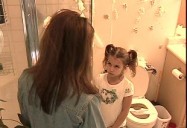 Disciplining Kids (Revised & Updated!)
Learning Seed
200207
Ah, the jobs of parenthood! They include shaving cream all over the bathroom mirror, bubble gum in...