Home / Kananaskis Ring-Necked Pheasant: Michael Decker: Untamed Gourmet Series (Season 1)
Kananaskis Ring-Necked Pheasant: Michael Decker: Untamed Gourmet Series (Season 1)
This title is a part of the series
Untamed Gourmet Series (Season 1)
Chef Michael Dekker's Calgary restaurant Rouge, is world-renowned for using sustainable ingredients. He visits family friends on a ranch in Kananaskis to hunt Ring-Necked Pheasant. He combines the bird with Thistle Root and Greens, Saskatoon, Kinnikinnick, and Bear Berries.
---
Related Titles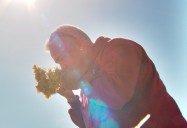 BC Interior Fowl: Ben Genialle: Untamed Gourmet Series (Season 2)
291 Film Company
291008
Chef and instructor Ben Genialle creates a fusion of traditional Aboriginal and contemporary foods...