Home / BC Interior Fowl: Ben Genialle: Untamed Gourmet Series (Season 2)
BC Interior Fowl: Ben Genialle: Untamed Gourmet Series (Season 2)
This title is a part of the series
Untamed Gourmet Series (Season 2)
Chef and instructor Ben Genialle creates a fusion of traditional Aboriginal and contemporary foods. He hunts duck, grouse, and snowshoe hare; and gathers skunk cabbage, gooseberries, and Oregon grapes near BC's Shuswap Lake.
---
Related Titles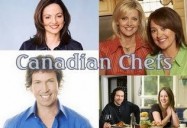 Canada Cooks I: Cooking with Canadian Chefs
CTV
CTV530
In this new compilation DVD, Canadian chefs such as Mark McEwan, Rose Reisman, Michael Smith, Lynn...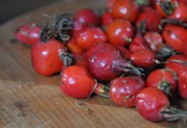 Kananaskis Ring-Necked Pheasant: Michael Decker: Untamed Gourmet...
291 Film Company
291003
Chef Michael Dekker's Calgary restaurant Rouge, is world-renowned for using sustainable...