Home / Northwest Angle with Tim Schouten: Landscape as Muse (Season 2)
Northwest Angle with Tim Schouten: Landscape as Muse (Season 2)
Northwest Angle has long been a point of convergence. Before contact, this area was a meeting point for many Aboriginal people. During the fur trade it lay on the main route into Manitoba and the west. It is also where the borders of Manitoba and Ontario meet Minnesota. It was here, some 130 plus years ago, where the historic Treaty 3 (also know as the Northwest Angle Treaty) was signed between the Government of Canada and several Ojibwa First Nations. Places with historical significance are at the core of painter Tim Schouten's current body of work. In this episode we see how Schouten approaches the landscape as a historical document. Using encaustic (wax), Schouten begins several impressionistic canvases while at Northwest Angle. Months later we visit his Winnipeg studio to see the results of his work.
---
Related Titles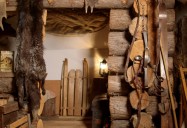 More Than Just the Fur Trade
LeMay Media
LM0017
A 20 minute video chronicling the role the fur trade played in the history of Canada. The...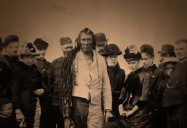 The History of Treaties in Canada
LeMay Media
LM0008
From the Royal Proclamation of 1763 to the implementation of the modern-day Algonquin land claim,...