Home / Recovering: Anorexia Nervosa and Bulimia Nervosa
Recovering: Anorexia Nervosa and Bulimia Nervosa

This item is only available for Canadian orders.
Eating disorders anorexia nervosa and bulimia nervosa afflict people of all ages and race, especially young women, and are serious medical conditions that can be deadly if left untreated. Join documentary filmmaker and host Larkin McPhee (Dying to Be Thin) as she uncovers the challenges of coping with an eating disorder. Meet some experts and people in recovery who offer an honest appraisal of their struggles to overcome their eating disorders. Topics and themes discussed include:
Who is at risk?
What sustains an eating disorder?
Why are eating disorders dangerous?
How are eating disorders treated?
MORE RESOURCES



---
Related Titles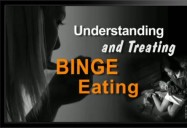 Understanding and Treating Binge Eating
Human Relations Media
600552
A new Harvard University study found that binge eating is the most common eating disorder among...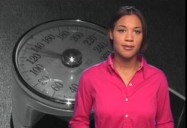 Understanding Anorexia and Bulimia
Human Relations Media
600304
Hosted by two young teen narrators, this powerful video introduces middle school students to...