Home / Study of the Child Series
Study of the Child Series

This item is only available for Canadian orders.
The series includes:
Theories of Development I

(27 min.) Copyright 1997 Overview of the theory in action - including cognitive, pyschosexual, pyschosocial, behaviorist, social learning, and sociocultural theories of development. Theorists include: Piaget, Freud, Erickson, Gesell, Skinner, Vygotsky.

Theories of Development II

(17 min.) Copyright 2007 Gain a deeper understanding of early theorists and the role they played in the history of education. Theorists include: Locke, Rousseau, Pestalozzi, and Froebel.

Observation

(29 min.) Copyright 2004 Using the four areas of development: physical, cognitive, language and social-emotional, the viewer is guided through several sequences of naturalistic observation of infants, toddlers, and preschoolers.

History & Trends

(28 min.) Copyright 1997 This program lays out the history of child development, from early philosophies, to changing beliefs about human nature, with a look at the nature-nurture question.
---
Related Titles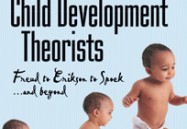 Child Development Theorists: Freud to Erikson to Spock...and...
Learning ZoneXpress
430101
Beginning with Sigmund Freud, modern child development theories have changed the way that parents...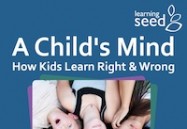 A Child's Mind: How Kids Learn Right & Wrong
Learning Seed
200299
How do people develop morals? What helps children distinguish right from wrong? Explore the topic...