Home / Addiction & The Human Brain
Addiction & The Human Brain

This item is only available for Canadian orders.
Catalogue Number:
600347
Producer:
Human Relations Media
Subject:
Health and Medicine
Language:
English
Grade Level:
9 - 12, Post Secondary
Country Of Origin:
United States
Copyright Year
: 2005
Running Time:
20
Closed Captions:
Yes
Drug addiction is a disease of the brain, and teens are at highest risk for acquiring this disease. That is the startling conclusion recently arrived at by brain experts, based on the latest research findings. This program illustrates the amazingly complicated structure and function of the brain using colorful and compelling visuals and computer animations. It explains the changes to the brain caused by prolonged use of drugs such as cocaine, heroin, nicotine, alcohol and methamphetamine, and shows why voluntary drug use eventually becomes involuntary and compulsive. Studies indicate that drugs affect the developing brain more than the brain of someone more mature, thus putting teens at a higher risk of addiction. Interviews with recovering teen addicts, an addiction counselor, and brain experts and researchers give the program realism and intensity, and provide sobering thoughts to viewers.
---
Related Titles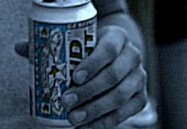 Brain Scans: Alcohol & The Teenage Brain
Human Relations Media
600234
This video takes teens on a tour of several labs across the country including one at the University...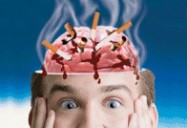 This Is Your Brain on Tobacco: A Research Update
Human Relations Media
600465
Program takes viewers inside a brain lab to show the latest research about the effects of nicotine...