Home / Athletes, Alcohol and Steroids: What's Wrong With This Picture
Athletes, Alcohol and Steroids: What's Wrong With This Picture

This item is only available for Canadian orders.
Catalogue Number:
600348
Producer:
Human Relations Media
Subject:
Health and Medicine
Language:
English
Grade Level:
9 - 12, Post Secondary
Country Of Origin:
United States
Copyright Year
: 2005
Running Time:
22
Closed Captions:
Yes
New research has indicated that school athletes, both male and female, are at a greater risk of abusing alcohol and steroids than non-athletes. The video and print package explain why the risk is greater (media images, advertising alcohol with sports events, peer pressure), and how knowledge about the problem can be a first step in reducing athletes' alcohol and steroid use. Interviews with coaches, teens and professional athletes highlight the problem and emphasize how alcohol use undermines sports success. The medical health deficits of steroids are clearly presented as well as eye-opening information that explains that steroid use causes breast development in boys and acne and masculine hormones in girls.
---
Related Titles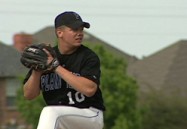 Steroids: Big Muscles, Bigger Problems
Films Media Group
394133
A lot of time, energy, and media coverage has been spent trying to figure out which high-profile...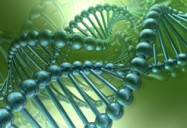 Attack of the Mutants: Will Genetic Doping Replace Steroids?
Films Media Group
394134
In the not-so-distant future, athletes and other physically active people won't use needles, pills...