Home / Coping With An Emotional Crisis
Coping With An Emotional Crisis

This item is only available for Canadian orders.
Catalogue Number:
600366
Producer:
Human Relations Media
Subject:
Guidance
Language:
English
Grade Level:
3 - 5, 6 - 8, 9 - 12
Country Of Origin:
U.S.
Copyright Year
: 2006
Running Time:
20
Closed Captions:
Yes
Divorce, natural disasters, death of a loved one, terrorism, depression, navigating a difficult home life - these and other crises have a profound impact on the mental and physical health of young teens and create emotional trauma most are not equipped to deal with. This program features poignant interviews with real teens who share their experiences with emotional crises: Brianna, 15, leaves her friends and school in New Orleans after a devastating flood destroys the city, Cedric, 14, still deals with the fears created from believing his mother perished in the World Trade Center attacks; Alex, 12, has to deal with the sudden death of his stepfather in an airplane crash; Christiana, 13, still wonders if she's responsible for her parents divorce. Clinical physiologist Dr. Robin Goodman, a past consultant to the National Child Traumatic Stress Network, comments on these and other experiences using them to illustrate the different types of crises typical of middle school students, the stages of a crisis, and the resources and strategies that students can use to both cope with and eventually move past the crisis.
GUIDE



"A first-rate production for peer counseling, health classes, and individual viewing." - School Library Journal
---
Related Titles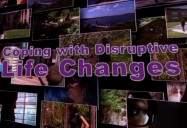 Coping with Disruptive Life Changes
Human Relations Media
600542
This program showcases the real stories of several teens who coped with major disruptions in their...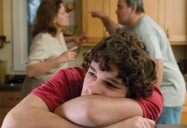 Getting Through It: Kids Talk about Divorce
Human Relations Media
600620
With the divorce rate at 50%, half of the all students are impacted by divorce. This compelling...