Home / All You Need to Know about Tobacco in 17 Minutes
All You Need to Know about Tobacco in 17 Minutes

This item is only available for Canadian orders.
This title is a part of the series
All You Need to Know about Drugs Series
Catalogue Number:
600574
Producer:
Human Relations Media
Subject:
Health and Medicine
Language:
English
Grade Level:
3 - 5, 6 - 8, 9 - 12
Country Of Origin:
United States
Copyright Year
: 2011
Running Time:
17:00
Closed Captions:
Yes
This program targets all of the essential details about tobacco; the top cause of preventable death in the U.S. Viewers learn about the toxic chemicals in tobacco smoke and are alerted to the hazards of secondhand and thirdhand smoke. Long and short-term health risks are discussed, from shortness of breath to lung cancer. The program also emphasizes the unique dangers of smokeless and dissolvable tobacco products including snus. Doctors share fascinating details about how nicotine quickly leads to addiction. Finally, the program explores the misleading marketing tactics meant to lure young people into smoking. Several young ex-smokers describe how difficult it is to quit tobacco. A strong no-use message is sure to resonate with young teens.
Includes Resource Guide.
---
Related Titles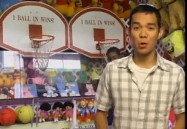 TARGETED! How Tobacco & Alcohol Companies Try to Get You Hooked
Human Relations Media
600297
The tobacco and alcohol industries are famous for their attempts to target teenagers, most of whom...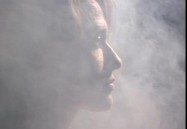 Totally Disgusting Tobacco Gross Out Video
Human Relations Media
600413
As the title suggests, this video goes for the gross-out factor, presenting students with a graphic...