Home / Before You Hook Up: Dating Rights and Responsibilities
Before You Hook Up: Dating Rights and Responsibilities

This item is only available for Canadian orders.
For teens who are just beginning to date, knowing how to behave in a relationship can be tricky. In this program, teens learn the essentials of a healthy partnership, including trust, communication, respect, and conflict resolution. Real teens and experts emphasize the rights every young person has in a relationship. These include the right to disagree, the right to one's own life, and the right to be treated with respect. This enlightening video and print curriculum delivers a strong message against dating abuse and violence. Teens learn to recognize the signs of abuse in a relationship and how to become empowered to get out of an unhealthy partnership or help a friend do the same.
Includes Resource Guide.
GUIDE



"Highly Recommended." - Educational Media Reviews Online
---
Related Titles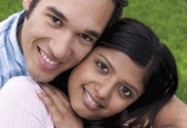 Teen Romantic Relationships: As They See It
Human Relations Media
600551
Hooking up, dating, crushes, love, sex - chances are, every teen spends a good part of every day...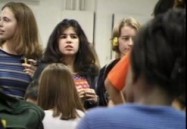 Open Arms? Open Eyes! Power, Control and Abuse in Teen...
Human Relations Media
600408
This award-winning, 28-minute video identifies the warning signs in teen relationships that set the...