Home / Straight Talk about Sexting and Messaging
Straight Talk about Sexting and Messaging

This item is only available for Canadian orders.
True life stories offer cautionary tales about the dangers of sexting and anonymous messaging on cell phones and on social media. Students will learn that privacy is not possible on the Internet and once a nude photo or racy text is sent, it is likely to come back to haunt them. Viewers learn the downside of sexting, including possible charges of sending or receiving child pornography, being blackmailed by exes who threaten to release private photos, being labeled a sex offender, and experiencing severe depression about loss of control of their images and videos.
Includes: Video, plus teacher's resource book, student handouts and pre/post tests in digital format.

No content found.
"A straightforward, timely title, this is highly recommended." - Video Librarian

No content found.
---
Related Titles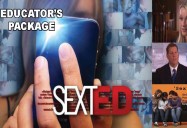 Sext-Ed: Inside the Sexting Subculture of Teens (W5)
In Sext-Ed, W5 goes inside the sexting sub-culture of teens, and reveals the devastating...
CTV
CTV559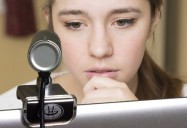 Ten Ways to Stay Safe on the Internet
Digitally smart teens need to understand and avoid the consequences of putting very private...
Human Relations Media
600652