Home / Bystander Intervention: Putting a Stop to Bullying
Bystander Intervention: Putting a Stop to Bullying

This item is only available for Canadian orders.
Bystander intervention is a new and proven effective strategy to reduce incidents of bullying and other forms of violence and intimidation. The video first defines bystander intervention then models how it works by showing dramatizations of bullying which stop at critical points and ask viewers: What would you do? Viewers learn to put their own safety first, and then learn how to best apply bystander intervention techniques: direct intervention, distraction, calling 911, and reaching out to trusted adults. In addition, real teens describe how they successfully used bystander intervention to stop or distract stop a bully.
Includes Resource Guide.
MORE RESOURCES



---
Related Titles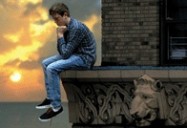 Pushed To The Brink: Bullycide on the Rise
Human Relations Media
600563
Several recent tragedies have focused the attention on the growing trend of "bullycide," the term...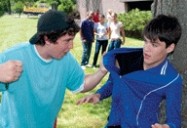 Bully Bystanders: You Can Make a Difference
Human Relations Media
600539
Most teens don't like to see their peers bullied but are not sure whether or how to respond. This...