Home / In the Heat of the Moment: Making Difficult Decisions about Sex
In the Heat of the Moment: Making Difficult Decisions about Sex

This item is only available for Canadian orders.
Teens and college students are often confronted with difficult and complex choices when it comes to making important sexual decisions. This program features real young people describing their personal experiences, as well as expert commentary from Jamie Campbell of Access Matters, Robert Eckstein Psy.D and Maggie Wells of the University of New Hampshire.
The program is divided into 3 sections:
Are You Ready?
Is Your Partner Ready?
Consenting or not Consenting
Includes: Video, plus resource book, student handouts and pre/post tests in digital format.

No content found.

No content found.
---
Related Titles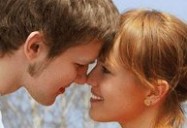 Am I Ready? Making Healthy Sexual Decisions
In this edgy, true-to-life program, real teenagers and health experts talk frankly about the...
Human Relations Media
600571