Home / Cutting Edge Basic English Series
Cutting Edge Basic English Series

This item is only available for Canadian orders.
This ground-breaking Cutting Edge Basic English Series designed by psychologist Eve Ash and ESL expert Dr Fran Byrnes, can be used in a wide range of language learning situations, in classrooms and for self-study. The series can be used for learners prior to using the popular Cutting Edge English at Work Series.
All Cutting Edge English programs are built on established language learning principles and methodology. At the same time, great characters in comic situations help students (and teachers) have fun as they learn.
They engage learners through:
- amusing situations, entertaining characters
- interesting conversations with authentic language
- strong storylines and high quality production
- practical graded activities
This series builds on the successful Cutting Edge Communication Comedy Series, created by Eve Ash and comedienne Erin Brown.
There are 20 programs - each comprising video, PowerPoint slides, workbook with activities and answer sheet, learning tips, certificate and full script.
MORE RESOURCES



---
Related Titles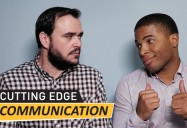 Cutting Edge Communication Comedy Series (Set of 80 Programs)
Seven Dimensions Pty Ltd
7D0000
COMEDY MAKES LEARNING FUN! This comedy business series compliled of 80 programs completed in 2016...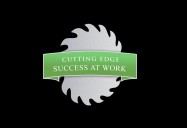 Cutting Edge Success at Work Series
Seven Dimensions Pty Ltd
7D0049
Learn key employability skills. Ten fun videos for school leavers, college students and new...