Home / Choctaw Stickball (Episode 1): Warrior Games
Choctaw Stickball (Episode 1): Warrior Games

This item is only available for Canadian orders.
This title is a part of the series
Warrior Games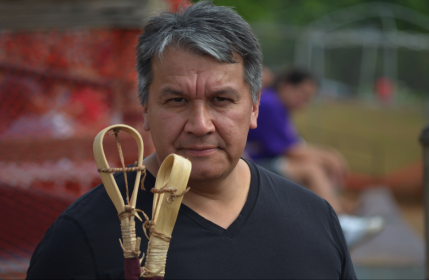 Warrior Games heads to Mississippi to discover the ancient sport of Stickball. Local Native American communities have been settling disputes with this war-like game for centuries. Host Steve Sxwithul'txw gets tips on scoring goals and avoiding injuries. James Denson is a seasoned veteran of the brutal game, and he shares his passion for the sport. We find out how Stickball is used to train young people to become warriors on the field and in life.
** Click here for the Coast Salish "hul qumi'num" language version of this program. **

No content found.

No content found.
---