Home / Seabird Island (Episode 5): Warrior Games
Seabird Island (Episode 5): Warrior Games

This item is only available for Canadian orders.
This title is a part of the series
Warrior Games
Catalogue Number:
810004
Producer:
Kwassen Productions Inc.
Subject:
Canadian History
,
Canadian Social Studies
,
Canadian World Studies
,
First Nations Studies
,
Geography
,
Health and Medicine
,
Indigenous Issues
,
Indigenous Peoples
,
Social Studies
,
Sports
Language:
English
Grade Level:
3 - 5, 6 - 8, 9 - 12, Post Secondary
Country Of Origin:
Canada
Copyright Year
: 2014
Running Time:
22
Closed Captions:
Yes
Host Steve Sxwithul'txw takes on some unusual challenges when he visits Seabird Island in British Columbia. The games that are integrated into the school programs are ones that have been traditionally played for hundreds of years. Knobbies (a kind of bolo game) traditionally could only be played by women. But this time, an exception is made for Steve. All of the kids rally behind him in this daily celebration of aboriginal culture.
*** Click here for the Coast Salish "hul qumi'num" language version of this program. ***
---
Related Titles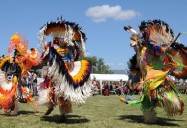 An Introduction to First Nations Culture and Traditions
McIntyre Media Inc.
MCI084
Before early European settlers arrived in what is Canada today, there were already many Aboriginal...