Home / Wild Horse Preservation Community/Sustainability in the Rainforest/Impact of Fossil Fuels in the North: Down2Earth (Ep 111)
Wild Horse Preservation Community/Sustainability in the Rainforest/Impact of Fossil Fuels in the North: Down2Earth (Ep 111)

This item is only available for Canadian orders.
This title is a part of the series
Down2Earth Series: Season 1
Wild Horse Preservation Community/Sustainability in the Rainforest/Impact of Fossil Fuels in the North: The Salt River Pima-Maricopa Indian Community in Arizona have enacted a wild horse preservation program that provides food for the herd of 300. For thousands of years, the rain forests of Belize have been a source of food,medicine and ceremonial plants for indigenous people. Faith Gimmel is the director of REDOIL, an organization that works with native Alaskans whose traditional way of life is being threatened by the oil industry.
Filmmaker Bio: Barbara Todd Hager is a writer, producer and director. Her family traces its Métis ancestry to Red River, Fort Pitt and St. Paul des Métis Settlements. In 1999 she launched Aarrow Productions and it has grown into one of Canada's leading Indigenous-owned media companies.
---
Related Titles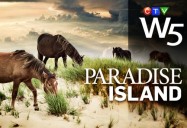 Paradise Island: W5
CTV
CTV647
Sable Island, a secluded sandbar 300 kilometres southeast of Nova Scotia, is an almost magical...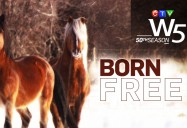 Born Free: W5
CTV
CTV670
By early 2016, Alberta's new NDP government will face a test of its commitment to wildlife...