Home / Outdoor Classroom/The Ya'axche Conservation Trust/Exploitation of the Tar Sands: Down2Earth (Ep 112)
Outdoor Classroom/The Ya'axche Conservation Trust/Exploitation of the Tar Sands: Down2Earth (Ep 112)

This item is only available for Canadian orders.
This title is a part of the series
Down2Earth Series: Season 1
Outdoor Classroom/The Ya'axche Conservation Trust/Exploitation of the Tar Sands: Two Aboriginal educators in Victoria, BC take urban students on forest hikes to learn about local Indigenous history.; The Ya'axche Conservation Trust in Belize is an Indigenous-led organization that co-manages the region's rainforests and educates farmers, local residents and visitors about the importance of preserving the local eco-systems.; Clayton Thomas-Muller is a Cree activist from Northern Manitoba who speaks out against the oil industry's exploitation of the Athabasca Tar Sands.
Filmmaker Bio: Barbara Todd Hager is a writer, producer and director. Her family traces its Métis ancestry to Red River, Fort Pitt and St. Paul des Métis Settlements. In 1999 she launched Aarrow Productions and it has grown into one of Canada's leading Indigenous-owned media companies.
---
Related Titles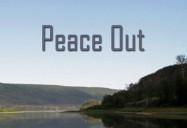 Peace Out
Indiecan Entertainment Inc.
ICE000
Peace Out is the story of western Canada's magnificent Peace River, and the true on-the-ground...
On How Finding Environmental Solutions Can be Messy - Tzeporah...
Paper Tiger
PT0090
This episode of The Green Interview features Tzeporah Berman, who has been designing and winning...