Home / Agro-forestry/A Return to a Traditional Way of Life/Global Warming Crisis: Down2Earth (Ep 113)
Agro-forestry/A Return to a Traditional Way of Life/Global Warming Crisis: Down2Earth (Ep 113)

This item is only available for Canadian orders.
This title is a part of the series
Down2Earth Series: Season 1
The Ya'axche Conservation Trust is a community organization that promotes economically viable and ecologically sound agriculture throughout southern Belize.; A ruling by the Supreme Court of British Columbia meant that the Nuu-chah-nulth could return to a way of life enjoyed for countless generations.; At the UN Climate Change Conference, several Indigenous leaders speak out on climate change.
---
Related Titles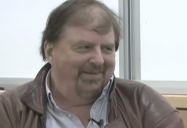 Climate Wars: Gwynne Dyer - The Green Interview Series
Paper Tiger
PT0015
Interview with Gwynne Dyer, an internationally renowned independent journalist and expert on war...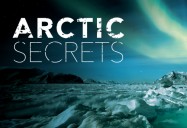 Wild Seas: Arctic Secrets Series
Blue Ant Media
BAM362
On the north-east coast of Baffin Island, in Canada's Arctic, lies Ninginganiq, a blustery...