Home / The Mystery of It Was Them - Ep. 1: The Mystery Files (Season 2)
The Mystery of It Was Them - Ep. 1: The Mystery Files (Season 2)

This item is only available for Canadian orders.
This title is a part of the series
The Mystery Files Series (Season 2)
Who were the Vikings? To find out, Kyla goes back in time and engages in combat with Torvik, a re-enactment group that brings the Viking Age back to life. E.B. meets with Viking experts at Wilfred Laurier University's archaeology lab to see what he can dig up about this mystery.
---
Related Titles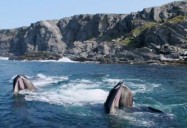 Western Newfoundland and the Northwest Territories: Seeing...
Brandy Y Productions
BYP017
Canadian journalist Brandy Yanchyk explores Western Newfoundland's Quirpon Lighthouse Inn, Viking...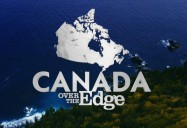 Newfoundland West: Canada Over the Edge (Season 1)
Arcadia Entertainment Inc.
AR011E
The west coast of Newfoundland is a story of cultural history and beauty - from the first European...