Home / Hot Stuff: Finding Stuff Out (Season 4)
Hot Stuff: Finding Stuff Out (Season 4)

This item is only available for Canadian orders.
This title is a part of the series
Finding Stuff Out (Season 4)
"Why does heat make food cook?" After burning a batch of cookies, Zoey is determined to find out why heat makes some things melt and others burn – or even explode! A scientist guest will explode Gummi bears and shoot a tennis ball from a cannon, while Zoey finds out why cooking makes food easier to digest.
---
Related Titles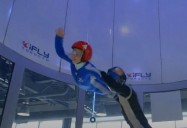 IFly and Gravity Cake: Make it Big, Make it Small Series
Blue Ant Media
BAM471
Jenny and Lucas learn how to fly in a vertical wind tunnel and then to a baking class where they're...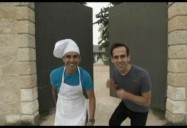 Food - Ep. 312: Planet Echo (Season 3)
Positive Productions Inc. and Media RendezVous Inc.
PE0312
In this episode we learn about eco-friendly eating. ADVENTURE: Chuck and Andy face-off in a...