Home / Pyramids: Look Kool (Season 1)
Pyramids: Look Kool (Season 1)

This item is only available for Canadian orders.
This title is a part of the series
Look Kool (Season 1)
Catalogue Number:
APT096
Producer:
Apartment 11
Subject:
Mathematics
,
Science
Language:
English
Grade Level:
3 - 5, 6 - 8
Country Of Origin:
Canada
Copyright Year
: 2015
Running Time:
22:00
Closed Captions:
Yes
A pyramid is an incredibly strong, stable shape, and has been used for thousands of years. All pyramids have edges, vertices (corners),an apex, triangular faces and a base, which varies in shape depending on the number of sides. The Investigators look for triangular shapes that support things and are used in structures. A wide base makes a pyramid strong, as ancient Egyptian architects knew. A mathemetician demonstrates how force is distributed in triangular and pyramid shapes.
---
Related Titles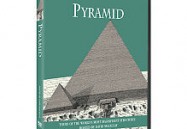 David Macaulay: Pyramid
PBS Video
040708
How did ancient Egyptians build the Great Pyramid at Giza, joining two million blocks of heavy...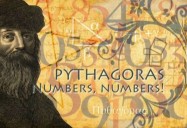 Pythagoras: Numbers, Numbers!
Film Ideas
FI0041
In 570 BC, a new Persian Empire was forming, Buddha was starting a new religion in Nepal and on the...