Home / Riding Mountain National Park: A Park For All Seasons Series
Riding Mountain National Park: A Park For All Seasons Series
This title is a part of the series
A Park For All Seasons Series
There are no easy answers when you have to protect nature and people at the same time. This park is home to an ecological balancing act.
---
Related Titles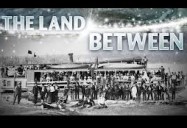 Ginowaydaganuc: Part 3 - The Land Between Series
The Living History Multimedia Association
LIV008
This episode explores some modern-day relationships with The Land Between landscape, including an...