Home / Ginowaydaganuc: Part 3 - The Land Between Series
Ginowaydaganuc: Part 3 - The Land Between Series
This title is a part of the series
The Land Between Series
This episode explores some modern-day relationships with The Land Between landscape, including an artist, an archaeologist, an elder, a cottager, a canoeist, and a Buddhist monk. We then go back in time to discover how some of these modern day relationships and feelings developed, from the first Victorian travellers and artists, to early tourism and First Nations guiding, to children's camps, and the implementation of the parks system. Some individuals have recently taken responsibility for becoming stewards of their favourite piece of The Land Between. Today, volunteer groups, governments, and corporations are struggling to find a balance between economic development and environmental sustainability for The Land Between of tomorrow.
MORE RESOURCES



---
Related Titles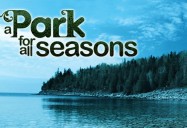 A Park For All Seasons Series
Blue Ant Media
BAM007
Go behind the scenes of Canada's most spectacular National Parks, and learn the history, explore...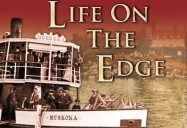 The Shield Series
Inspired Planet Productions
LIV000
This 4-part Canadian-produced series provides a colourful, diverse and detailed examination of the...