Home / Sleeping Giant Provincial Park: A Park For All Seasons Series
Sleeping Giant Provincial Park: A Park For All Seasons Series
This title is a part of the series
A Park For All Seasons Series
Sleeping Giant Provincial Park , located in Thunder Bay, Ontario offers some breathtaking scenery. But there is a mythical statue of gigantic proportions, that draws in park visitors from across the world.
Find out just how important this park is to the residents of Thunder Bay, and take a look at the annual ski festival, the Sleeping Giant Loppet.
---
Related Titles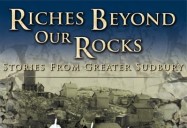 Riches Beyond Our Rocks: The Shield Series
Inspired Planet Productions
LIV002
The story of the Greater Sudbury area is as diverse and rich as the rocks beneath its surface; and...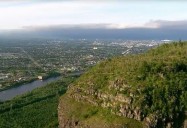 Superior Country: Canada Over the Edge (Season 3)
Blue Ant Media
BAM174
We begin an aerial journey east, along the shores of Lake Superior - exploring the city of Thunder...