Home / Riches Beyond Our Rocks: The Shield Series
Riches Beyond Our Rocks: The Shield Series
This title is a part of the series
The Shield Series
The story of the Greater Sudbury area is as diverse and rich as the rocks beneath its surface; and the roots of its people run just as deep. For centuries the riches of the Sudbury landscape have attracted peoples from throughout Canada and the world. The Anishinabek, the Lumbermen, prospectors, miners, and farmers are among the pioneering spirits who have called Greater Sudbury home. Here, through its multicultural population and industrial endeavors, the echoes of the great moments of the 20th century can be heard.
---
Related Titles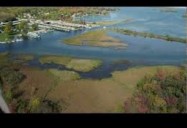 The Country of Our Defeat: Part 2 - The Land Between Series
Inspired Planet Productions
LIV007
Sam Moore, in the early 1800s, started a trading post in partnership with a Mississauga man he...