Home / Walrus TV Series
Walrus TV Series
Walrus TV segments promote debate on matters vital to our country. Featuring original documentaries inspired by The Walrus magazine stories.
Series includes 6 disks. Each disk contains multiple programs.
---
Related Titles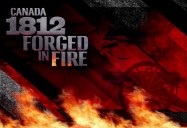 Canada 1812: Forged in Fire (English Version)
Blue Ant Media
BAM000
Canadians say the Americans were trying to take over Canada. Americans say they were trying to...