Home / Waterton Lakes National Park: A Park For All Seasons Series
Waterton Lakes National Park: A Park For All Seasons Series
This title is a part of the series
A Park For All Seasons Series
Catalogue Number:
BAM157
Producer:
Blue Ant Media
Subject:
Canadian History
,
Canadian Social Studies
,
Environmental Studies
,
First Nations Studies
,
Geography
,
History
,
Science
,
Social Studies
,
Travel
Language:
English
Grade Level:
3 - 5, 6 - 8, 9 - 12
Country Of Origin:
Canada
Copyright Year
: 2014
Running Time:
25:00
Waterton National Park lies on the border of two of Canada's most striking landscapes - the Rocky Mountains and the vast prairie grasslands. The contrast of these two biologically diverse ecosystems makes this one of the best places in the country to spot wildlife. However, the untamed nature of the park's predators has caused deadly confrontations on cattle ranches neighboring Waterton's borders. Now the park must work with its neighbors to ensure protection on both sides of the fence.
---
Related Titles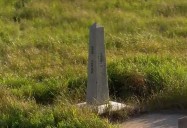 Manitoba Lakes: Canada Over the Edge (Season 3)
Blue Ant Media
BAM173
Along the Manitoba US border, we reveal incredible landscapes - from open prairie, to the harsh...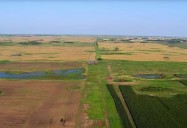 Saskatchewan Prairie: Canada Over the Edge (Season 3)
Blue Ant Media
BAM172
We explore the frontier region of Saskatchewan - from the vast plateaus of Cypress Hills Provincial...