Home / St. Lawrence Islands National Park: A Park For All Seasons Series
St. Lawrence Islands National Park: A Park For All Seasons Series
This title is a part of the series
A Park For All Seasons Series
The scattered terrain of St. Lawrence Islands is a significant migration corridor for many small mammals and rare wildlife. Sandwiched between some of Canada's largest urban centers, this landscape is also host to many other travelers. Balance between maintaining natural areas and the encroaching human development is a delicate challenge facing this fragmented environment.
---
Related Titles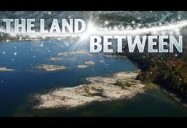 The Land Between Series
The Living History Multimedia Association
LIV005
This visually spectacular, three-part, high-definition documentary series explores the newly...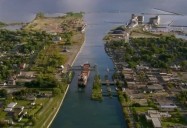 International Seaway: Canada Over the Edge (Season 3)
Blue Ant Media
BAM178
From the Great Lakes, to the historic city of Quebec - we head east on an aerial exploration of the...