Home / The Land Between Series
The Land Between Series
This visually spectacular, three-part, high-definition documentary series explores the newly recognized area in Ontario, Canada, that many people are calling The Land Between. Directed by Zach Melnick and Narrated by R.H. Thomson, the series uses aerial and time-lapse videography, cinematic historical re-enactments, animation, an original musical score, and hundreds of rare historical photographs and films to introduce you to The Land Between, and the ever-changing story of how humans have interacted with this special region throughout time.
Known as an "ecotone", The Land Between is a liminal space between the Canadian Shield and the St. Lawrence Lowlands. It is home to a host of overlapping species from the north and the south, which has encouraged sharing between First Nations cultures for thousands of years. But European settlers couldn't figure out what to do with its incredibly diverse patchwork of rock barrens, rivers, lakes and marshlands. It was not until the Victorian fascination with "wilderness" that The Land Between found a place in the collective psyche of Canadians – when people gave parts of it names like "Muskoka" and "The Kawarthas." And it's only recently that recreational use and urban resource needs have placed this biologically diverse region under threat.
Includes:
3, 50 minute episodes.
GUIDE



---
Related Titles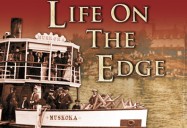 The Shield Series
Inspired Planet Productions
LIV000
This 4-part Canadian-produced series provides a colourful, diverse and detailed examination of the...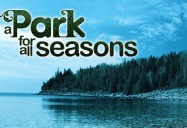 A Park For All Seasons Series
Blue Ant Media
BAM007
Go behind the scenes of Canada's most spectacular National Parks, and learn the history, explore...