Home / Yoho National Park: A Park For All Seasons Series
Yoho National Park: A Park For All Seasons Series
This title is a part of the series
A Park For All Seasons Series
On the western slopes of the Rocky Mountains is Yoho National Park. The park's 28 mountain peaks are carved by picturesque waterfalls and more than 250 miles of hiking trails. Some of the world's most significant fossils rest in Yoho's steep rocks.
---
Related Titles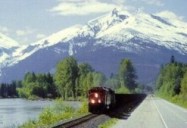 Terrace: DocJam Series
Canazwest
CPI002
In Terrace, British Columbia, a rich history exists that goes back to when Aboriginal peoples lived...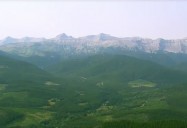 Foothills to the Badlands: Canada Over the Edge (Season 3)
Blue Ant Media
BAM171
From the city of Calgary - south to the border region, - and finally, to the town of Drumheller, we...