Home / Mingan Archipelago National Park: A Park For All Seasons Series
Mingan Archipelago National Park: A Park For All Seasons Series
This title is a part of the series
A Park For All Seasons Series
A scattering of thirty limestone islands and over 1000 islets, Mingan Archipelago is a sacred gem along the Gulf of the St. Lawrence. This park's ecosystem protects a world of diversity from huge monoliths created during the last Ice Age, to Minke whales and the rare Mingan thistle.
---
Related Titles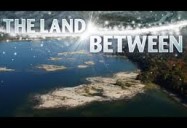 The Land Between Series
The Living History Multimedia Association
LIV005
This visually spectacular, three-part, high-definition documentary series explores the newly...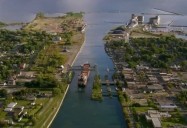 International Seaway: Canada Over the Edge (Season 3)
Blue Ant Media
BAM178
From the Great Lakes, to the historic city of Quebec - we head east on an aerial exploration of the...