Home / Huron Boundary: Canada Over the Edge (Season 3)
Huron Boundary: Canada Over the Edge (Season 3)
This title is a part of the series
Canada Over the Edge (Season 3)
From high above the city of Sault Ste. Marie, we explore the rugged Lake Huron coastline – including Manitoulin Island, Bruce Peninsula National Park, and the scenic lakeside communities beyond.
---
Related Titles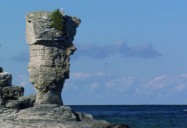 Bruce Peninsula and Fathom Five National Park: A Park For All...
Blue Ant Media
BAM011
Located in prime Great Lakes territory, two protected areas sit side by side, brimming with life...