Home / Bruce Peninsula and Fathom Five National Park: A Park For All Seasons Series
Bruce Peninsula and Fathom Five National Park: A Park For All Seasons Series
This title is a part of the series
A Park For All Seasons Series
Located in prime Great Lakes territory, two protected areas sit side by side, brimming with life, spectacular scemery, and cultural treasures. Bruce Peninsula National Park and Fathom Five National Marine Park are the last refuge in Southern Ontario for many rare species. Thousand-year-old cedars, rare orchids and the Eastern Massassauga Rattlesnake all live with and within the landscape's rocky cracks and crevices. But, life underwater is out of control. Invasive species are taking over. And preserving diversity on this ancient geological backbone is a constant stuggle that requires a delicate balance.
---
Related Titles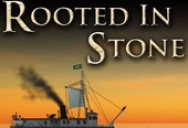 Rooted in Stone: The Shield Series
The Living History Multimedia Association
LIV003
The West Parry Sound area is a place where the sublime beauty and ferocity of the Georgian Bay and...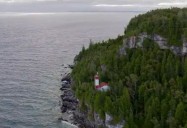 Huron Boundary: Canada Over the Edge (Season 3)
Blue Ant Media
BAM175
From high above the city of Sault Ste. Marie, we explore the rugged Lake Huron coastline –...