Home / Beaufort Sea: Canada Over the Edge (Season 4)
Beaufort Sea: Canada Over the Edge (Season 4)
This title is a part of the series
Canada Over the Edge (Season 4)
Inuvik: Land of the Midnight Sun
This is traditional territory for the Inuviluit peoples of the western Arctic and the Gwich'in peoples. Inuvik is also home to people from around the world, and it is a hub of natural resource exploration.
The Mackenzie Delta is a massive stretch of wetlands, the point where the Mackenzie River widens and divides. It is a maze of ethereal islands born of sediments carried by the river over 65 million years.
Aklavik: Home of the "Mad Trapper"
In the 1950's, the government tried to relocate people from Aklavik to Inuvik, but some residents resisted the move. While Aklavik's is known for its abundant resources and mix of cultures, mayor Charlie Furlong says the town's top attraction is the grave of "Mad Trapper" Albert Johnson who killed an RCMP officer in the 1930's and led officials on a manhunt through nearby frozen trails.
Wally Sticks: Fishing and Trapping in Aklavik
Aklavik resident Wally Tyrell tends his smokehouse where he produces a variety of smoked fish he calls "Wally Sticks." The waters in the community of Aklavik have sustained him for years.
Beaufort Sea, The: Home to the Mighty Moose
On the Yukon Territory's northern coast, the frigid waters of the Beaufort Sea are an Arctic gem. Its mainland coast stretches more than 1000 kilometres from the Northwest Territories to Alaska. Despite its remote location and harsh climate, the Beaufort coast is home to resilient wildlife, including the mighty moose.
Whaling: Key to the Inuvialuit Culture
Gerry Kissoun shows a harpoon, an important tool to the Inuvialuit in their annual beluga hunt, a part of their culture for generations. Once the whale is caught, it is brought to the beach where the meat is cut into strips, hung to dry and then smoked.
Mervin Joe tours Ivvavik (Inuvialuktun meaning "a place for giving birth" National Park, one of Canada's northern wonders located at the tip of the Yukon Territories. Home to the Porcupine caribou herd, it is virtually untouched because of its remote location.
---
Related Titles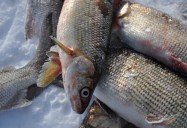 Untamed Gourmet Series (Season 2)
291 Film Company
291059
Untamed Gourmet brings the original purveyors of the local food movement—Canada's Aboriginal...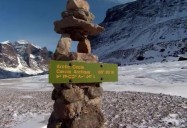 Auyuittuq National Park: A Park For All Seasons Series
Blue Ant Media
BAM155
Above the Arctic Circle, in Canada's far north sits Auyuittuq National Park. This remote wilderness...