Home / Atacama Desert, Chile: Undiscovered Vistas Series
Atacama Desert, Chile: Undiscovered Vistas Series
This title is a part of the series
Undiscovered Vistas Series
Stretching along 600 miles of Northern Chile's Pacific coast is the dryest non-polar region on Earth: the desolate Atacama Desert. From menacing volcanoes to wondrous natural geysers, experience one of South America's last great wild lands, one that few have ever laid eyes on.
---
Related Titles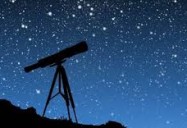 Stargazer's Paradise: Cosmic Vistas (Season 2)
Blue Ant Media
BAM046
High in the mountains and far removed from the light pollution of big cities, the Atacama Desert in...