Home / Vancouver Island: Undiscovered Vistas Series
Vancouver Island: Undiscovered Vistas Series
This title is a part of the series
Undiscovered Vistas Series
The wild Pacific coast of Vancouver island is an ancient and rugged landscape off the western shore of British Columbia. From the icy peaks of age-old mountain glaciers to the fog- shrouded canopies of Canada's only rainforest, it is the wettest place in North America: a primitive habitat where the Pacific Ocean holds the key to life and where nature and the human spirit coexist. It is a paradise for creatures adapted to life by the sea and is home to one of the most sacred sites on Earth- a beautiful and hidden landscape that continues to preserve ancient ways of life.
---
Related Titles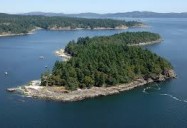 Gulf Islands National Park: A Park For All Seasons Series
Blue Ant Media
BAM020
Gulf Islands National Park is a fragmented structure, stitched together from a series of islands...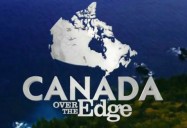 Vancouver Island's Western Coastline: Canada Over the Edge...
Arcadia Entertainment Inc.
AR075E
Showcasing this region's unique coastal rainforest, this journey takes us through a collection of...