Home / Fall on the Tundra: Arctic Secrets Series
Fall on the Tundra: Arctic Secrets Series

This item is only available for Canadian orders.
This title is a part of the series
Arctic Secrets Series
Catalogue Number:
BAM319
Producer:
Blue Ant Media
Producing Agencies:
Nah Ho Productions and White Pine Pictures for Blue Ant Media
Subject:
Canadian Social Studies
,
Geography
,
Science
,
Social Studies
Language:
English
Grade Level:
6 - 8, 9 - 12, Post Secondary
Country Of Origin:
Canada
Copyright Year
: 2016
Running Time:
60:00
Closed Captions:
Yes
Nunavik, the northern third of Quebec, is an Arctic tundra region with a growing season of only about a month. As fall approaches, plants and animals prepare for the long, cold winter ahead. The muskox grows a thicker coat; its under-layer, qiviut, is the warmest and strongest animal fur in the world. As the ptarmigan molts, its darker feathers are replaced with white to camouflage it in winter. Inuit people harvest the fruits of the meadows and the seashore. Plants like the bearberry can survive the Arctic winter because they need few nutrients; their silky hairs protect them. Lichen, a unique partnership of fungus and alga, covers the rocks and mushrooms provide nutrients to plant roots. Nunavik is part of the immense Canadian Shield. During the last ice age, glaciers reduced mountains to rubble here and scraped the land clean, leaving eskers behind. Salmon come to spawn in spring in the massive drainage area of the Koksoak River. In Inuktitut, Nunavik means "Great Land", and life remains in a delicate state of constant balance.
---
Related Titles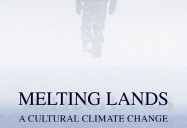 Melting Lands: A Cultural Climate Change
Hemmings House Pictures
HHP000
"MELTING LANDS" is a documentary that explores the effects of Global Warming in a small community...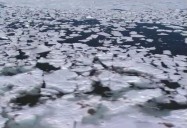 Wapusk National Park: A Park For All Seasons Series
Blue Ant Media
BAM158
One of the world's largest polar bear denning sites, Wapusk means "white bear" in the native Cree...